Christopher Kulendran Thomas, "The Finesse," 2022, in collaboration with Annika Kuhlmann, film still. Courtesy the artists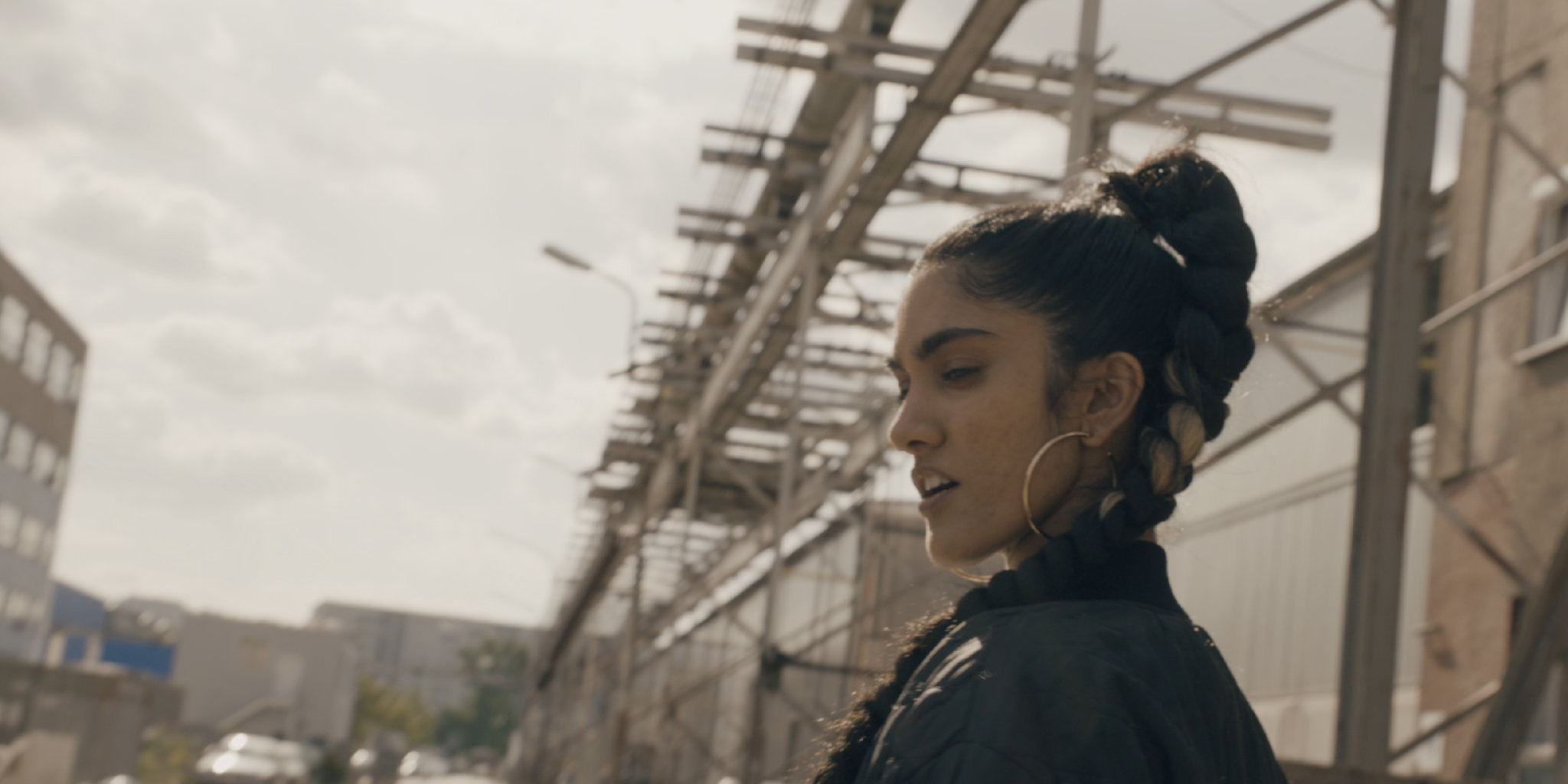 Christopher Kulendran Thomas, "The Finesse," 2022, in collaboration with Annika Kuhlmann, film still. Courtesy the artists



Christopher Kulendran Thomas, "The Finesse," 2022, in collaboration with Annika Kuhlmann, film still. Courtesy the artists



Christopher Kulendran Thomas, "The Finesse," 2022, in collaboration with Annika Kuhlmann, film still. Courtesy the artists



Christopher Kulendran Thomas, "The Finesse," 2022, in collaboration with Annika Kuhlmann

Another World explores alternative approaches to technology through the prism of the defeated revolutionary struggle for an independent Tamil homeland. During the Sri Lankan Civil War the de facto state of Tamil Eelam was self-governed by a liberation movement that, in the early years of the World Wide Web, used the internet to coordinate a globally distributed parallel economic system. The exhibition traces the influence of Soviet disurbanist architecture on the Tamil revolution through the story of one Eelam Tamil architect and her attempt at imagining how Tamil cities (and the class hierarchies therein) could be dissolved into a distributed network of housing and production, as the basis of a cooperative economy based on renewable energy, communal ownership and computational coordination. Blurring the boundaries between historical research and a sci-fi proposition for an alternate reality, the exhibition will look at how the art, architecture, design and technology that were lost with the defeat of the de facto state of Eelam could today inform a radically different idea of the future.

Established in 1946, the Institute of Contemporary Arts (ICA) works across artistic disciplines to address the most pressing contemporary issues: Social Justice, Migration, Ecology, and Europe. Originally conceived as "a workshop where work is joy, a source of vitality and daring" (Herbert Read, introduction to the ICA's first exhibition in 1947) and "a free space, in which the deepest questions that concern us as individuals and society can be explored in continuity...as a sustained enquiry into the roots of our present possibilities and discontents" (Kustow, 1968), the ICA London has always been both a pioneering organization for experimenting across disciplines and an outspoken organization. Today, this critical voice is needed more than ever as we continue to address some of the most complex challenges of the twenty-first century.